Forecasting – Getting You Nowhere Since 1970
25 February 2016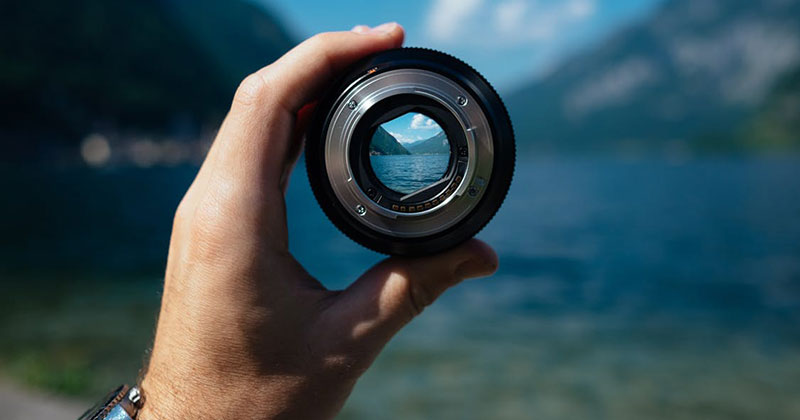 Jason Zweig, in his satirical book on financial definitions and terms, best described forecasting as an attempt to predict the unknowable by measuring the irrelevant. Unfortunately, that is what almost all financial institutions in this world are set up to do. They hire teams of economists, mathematicians, historians and analysts all for one single purpose: to tell investors or clients what asset prices will be tomorrow, one month, one year or even five years down the road.
The fact of the matter is that the average success rate of all these investment strategists, analysts and equity research heads is close to zero. Why do you think such forecasts constantly get revised upwards or downwards? It's because they are always wrong!
The chart below shows the number of recessions predicted correctly by professional forecasters and economists since 1970: zero! Now, if all these highly paid individuals with their terabytes of data are unable to find out something so simple, how would the average investing Joe be able to do it?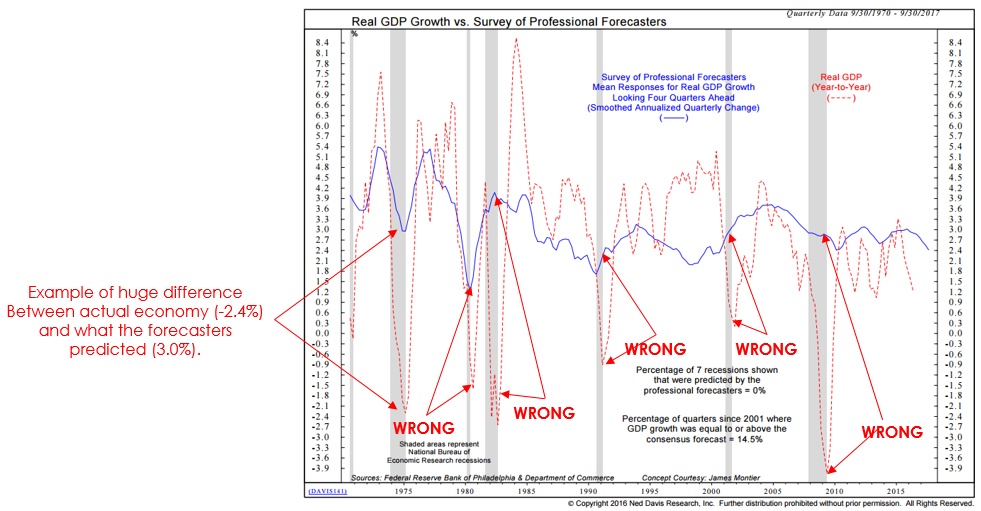 Source: Ned Davis Research
Predicting the markets is invariably harder. How does one peer into the future by using historical and lagging data points? It is an impossible task. There are so many examples of stunningly wrong forecasts, and I will just provide one example here – the venerable Goldman Sachs forecasting the price of oil. Fortunately – but more likely unfortunately for their investors and many others who follow their reports – they would have suffered losses in the commodity, as it did the exact opposite.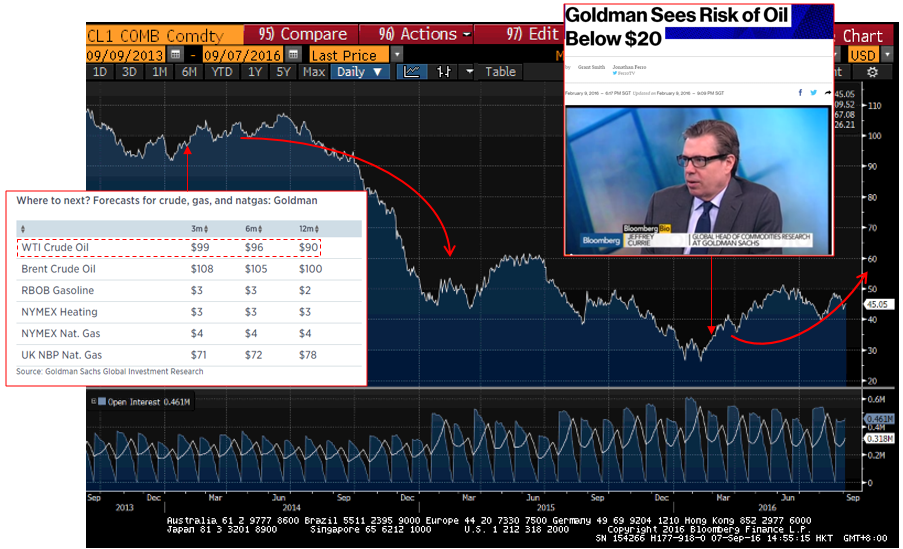 Source: GYC, Bloomberg
Many investors probably pay very high fees to professionals to manage their money based on these forecasts and predictions. However, investors are much better off holding long term in a diversified basket of low cost products.
Where is the market going this year? Flipping a coin will give you better odds than listening to forecasts.
#
If you have found this article useful and would like to schedule a complimentary session with one of our advisers, you can click the button below or email us at customercare@gyc.com.sg.

IMPORTANT NOTES: All rights reserved. The above article or post is strictly for information purposes and should not be construed as an offer or solicitation to deal in any product offered by GYC Financial Advisory. The above information or any portion thereof should not be reproduced, published, or used in any manner without the prior written consent of GYC. You may forward or share the link to the article or post to other persons using the share buttons above. Any projections, simulations or other forward-looking statements regarding future events or performance of the financial markets are not necessarily indicative of, and may differ from, actual events or results. Neither is past performance necessarily indicative of future performance. All forms of trading and investments carry risks, including losing your investment capital. You may wish to seek advice from a financial adviser before making a commitment to invest in any investment product. In the event you choose not to seek advice from a financial adviser, you should consider whether the investment product is suitable for you. Accordingly, neither GYC nor any of our directors, employees or Representatives can accept any liability whatsoever for any loss, whether direct or indirect, or consequential loss, that may arise from the use of information or opinions provided.