Behavioural Biases in Investing
Negativity Dominance
19 April 2015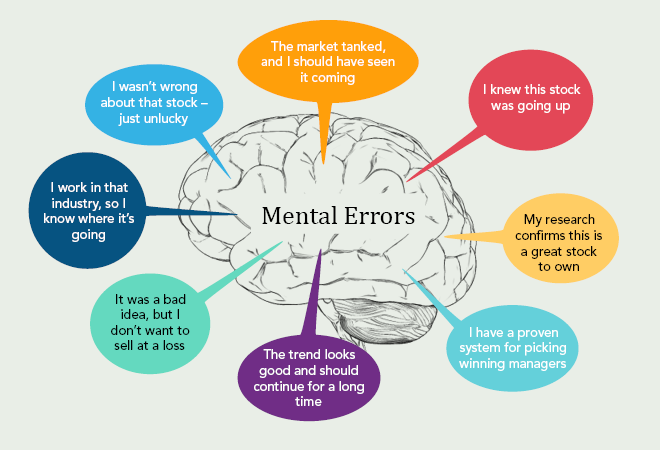 Our brain's threat centre always gives priority to bad news – it feeds directly into the amygdala, which processes emotions. Why is this so? By shaving a few hundredths of a second from the time needed to detect a predator, the circuit improves the animal's (in this case – humans) odds of living long enough to reproduce.
We are hard-wired to respond quickly to threats, even if they are only symbolic in nature:
WAR, CRIME, COLLAPSE, DISASTER, PANIC, HORROR, DEATH
all evoke feelings and attract attention faster than:
PEACE, LOVE, HAPPINESS, STABILITY, SERENITY.
Consider this: an entire bowl of goodness (cherries in this case) will completely be ruined by a single cockroach.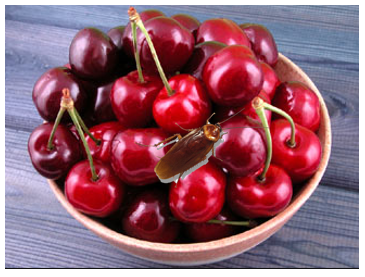 But an entire bowl of horror will remain horrible even if you put a single piece of goodness in it.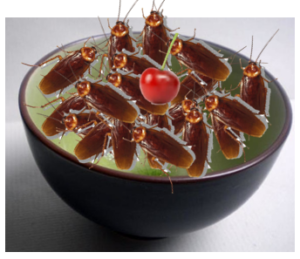 To our human minds, bad is stronger than good. This explains human nature to loss aversion – we are driven more strongly to avoid losses in investments (because of the negativity), than to achieve gains.
#
If you have found this article useful and would like to schedule a complimentary session with one of our advisers, you can click the button below or email us at customercare@gyc.com.sg.

IMPORTANT NOTES: All rights reserved. The above article or post is strictly for information purposes and should not be construed as an offer or solicitation to deal in any product offered by GYC Financial Advisory. The above information or any portion thereof should not be reproduced, published, or used in any manner without the prior written consent of GYC. You may forward or share the link to the article or post to other persons using the share buttons above. Any projections, simulations or other forward-looking statements regarding future events or performance of the financial markets are not necessarily indicative of, and may differ from, actual events or results. Neither is past performance necessarily indicative of future performance. All forms of trading and investments carry risks, including losing your investment capital. You may wish to seek advice from a financial adviser before making a commitment to invest in any investment product. In the event you choose not to seek advice from a financial adviser, you should consider whether the investment product is suitable for you. Accordingly, neither GYC nor any of our directors, employees or Representatives can accept any liability whatsoever for any loss, whether direct or indirect, or consequential loss, that may arise from the use of information or opinions provided.