Facts
Why should you plan for retirement?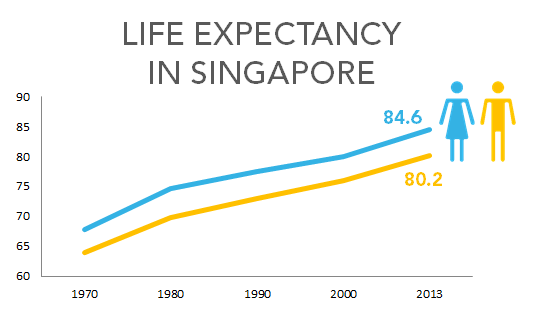 (Source: Singstat)

Our life expectancy has increased about 14 years over the past 40 years, and is set to increase even more. From the above chart, Singaporeans born in 2013 can expect on average to live into their 80s, with far longer lifespans than their parents.
The US Census Bureau believes that the average life expectancy in developed countries would be somewhere in the early 90s by 2030. That's many more years of food, shelter, medical bills and other expenses you'd have to pay for in retirement.
Have you saved enough to last you through those years?

Increased cost of basic expenditures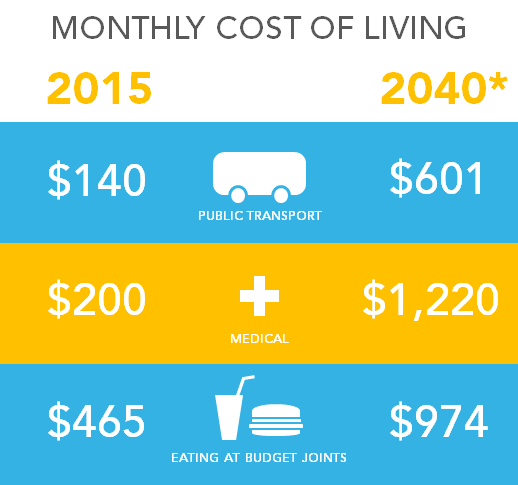 (Figures are estimates)
*Calculation is based on the estimated inflation rates of 3% for food (Source: Singstat via Trading Economics), 7.5% for medical (Source: Towers Watson) and 6% for public transportation (Source: Public Transport Council) costs.

Will you have sufficient funds to last through your retirement?
Due to the magic of compounding, how early you start saving and investing will have a huge impact on your investment returns, as the following graphs show (assuming a 5% rate of return):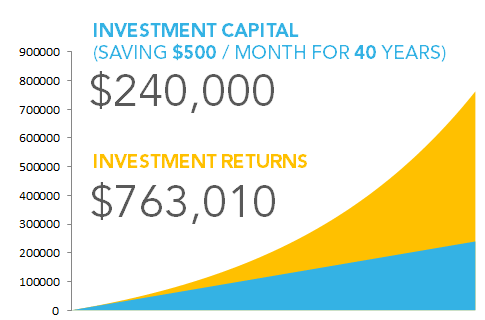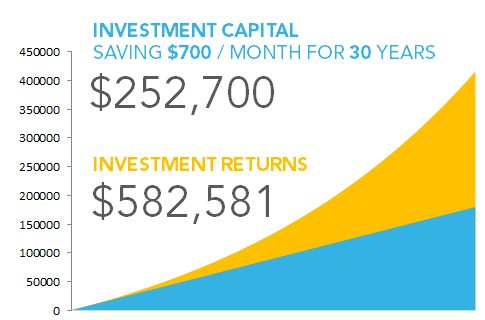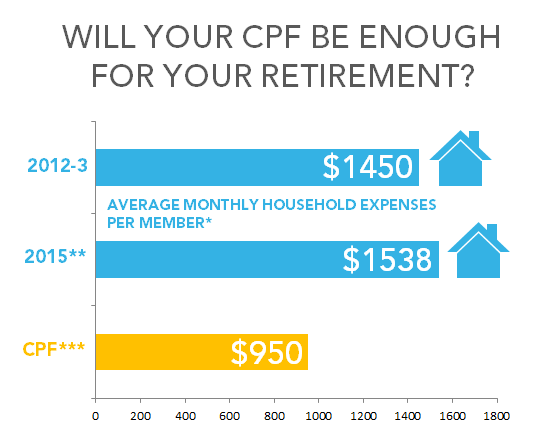 (Source: Singstat)
*Housing and related expenditure, food, transport, recreation and culture, educational services, health, communication, clothing and footwear and others (personal care and insurance), per household member.
**Estimated assuming an average inflation rate of 3%
***People retiring this year who have the CPF Minimum Sum of $155,000 (amount for 2014) will be able to receive a monthly income of about $950.
If your monthly expenditure is around the average, this would mean a shortfall of about $588 each month, and that's assuming you do not have any serious medical conditions or meet with unexpected financial circumstances.