Valentine's Day – Love your finances!
15 February 2019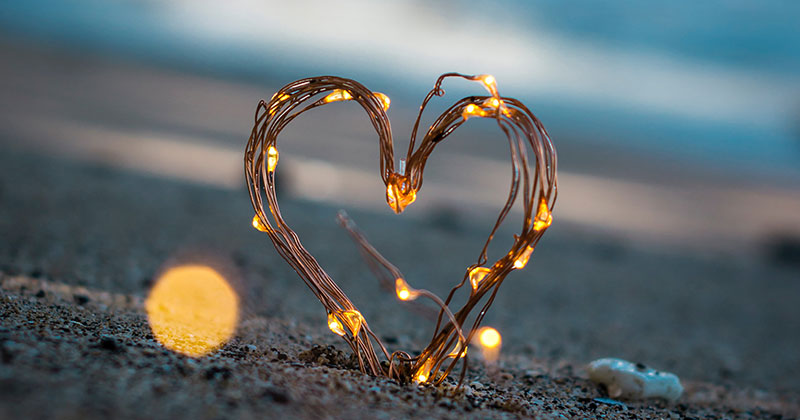 Yesterday was Valentine's Day. You would no doubt have seen much evidence of that as you went about your day, from special Valentine's Day menus with marked up prices at restaurants, to overpriced roses being hawked around MRT stations and busy intersections.
How about the less-young folks? One might think that as you grow older, you grow more mellow and less affected by all the commercialism around Valentine's Day. However, according to data from the National Retail Federation in the US, nearly 50% of those over 55 continue to celebrate Valentine's Day – and this trend has been fairly constant, compared to the Millennials and Generation X, where overall rates have been declining.
According to MasterCard, it appears that in Singapore, there has actually been a 28% increase in spending on Valentine's Day over the last 3 years from 2016 to 2018. Just in case you think this is laughable, the numbers still show the pragmatic side of Singaporeans. Among our Asian friends, the spend increase was 88% for China, 68% for Japan and 62% for Hong Kong over the same period.
So, what do Singaporeans spend on? From MasterCard's analysis of what their cardowners were paying for, the top spend items for Valentine's Day 2018 were travel getaways and hotel staycations. In terms of gifts, the top items were jewellery and flowers.
Meanwhile in the US, Valentine's Day is still big business, with total spending expected to cross US$20 billion. That is no small change!
So, in light of this year's Valentine's Day, instead of just moaning about how restaurateurs and retail outlets are ripping people off, why not let it be the impetus of something positive that could turn around your life and your finances?  We'd like to offer some tips:
1. Examine whether your past relationships are worth hanging on to
It is not uncommon for investors to develop emotional attachments to a certain investment. Perhaps it is a stock you have been holding on to for many years because you lost money on it and are waiting for it to get back into the black. (Behavioural scientists call this "regret avoidance".) This is a behavioural bias that affects many investors, as they do not like admitting that they made a mistake – despite all evidence showing only a slim chance that stock would ever recover to its original levels.
So, perhaps this Valentine's Day could spur you on to dump your old loves by finally getting rid of investments ("loser investments") that do not fit into your goal-based portfolios.
2. Come to grips with your spending
Any good financial adviser will tell you that to succeed in your financial plans, you need to recognise what you cannot control (e.g. the markets) and what you can control (e.g. costs and expenses). In order to reach your financial goals, one of the critical components is how much investible assets you can come up with. Most of us would find it difficult to increase our income or salary, but you can control your expenses in order to have more to save and invest.
Consider how you can cut unnecessary expenses:
Credit card annual membership fees: Almost all bank credit cards will give you a fee waiver if you ask for one. Terminate all credit cards you have not been using for the last 1-2 years, and concentrate your spending on the one or two cards where you derive the most benefits. With higher spending amounts, the banks will be more willing to keep you as a customer, and thus readily agree to fee waivers due to the high cost of customer acquisition. Speak directly to the bank's customer service rep if you are refused a fee waiver by their automated phone option.
Review your mobile phone plan: The advent of SIM-only plans have dramatically changed the mobile plan landscape in Singapore. Most of us are used to 2-year contract plans that are more expensive but have the sole advantage of a subsidised phone upgrade at every contract renewal. The question is: do you really need to upgrade your phone every two years? Most of us would be better off with a cheaper plan with more talktime and data, while upgrading our phones only when needed from reputable shops at discounted prices.
Expensive forex conversion charges on credit cards: Instead of incurring high forex conversion charges from using credit cards overseas, consider using debit cards (e.g. YouTrip by EzLink) where you can convert your funds to the currency of your choice at close to spot rates at any time.
Expensive cable TV charges: Instead of subscribing to Starhub or Singtel's MioTV, consider switching to Netflix and Prime with their on-demand channels and no lock-in subscriptions as better and cheaper offerings.
3. Give your significant other a better gift
Instead of buying flowers (which wilt), chocolates or candies (which are unhealthy) for your significant other, consider starting an investment portfolio which will reap greater dividends in the years ahead and make you their hero!
Although Valentine's Day is officially over, carrying out the above will help you a lot in improving your financial affairs – ensuring you'll have the means to spend lavishly on the love of your life for a long time more.
IMPORTANT NOTES: All rights reserved. The above article or post is strictly for information purposes and should not be construed as an offer or solicitation to deal in any product offered by GYC Financial Advisory. The above information or any portion thereof should not be reproduced, published, or used in any manner without the prior written consent of GYC. You may forward or share the link to the article or post to other persons using the share buttons above. Any projections, simulations or other forward-looking statements regarding future events or performance of the financial markets are not necessarily indicative of, and may differ from, actual events or results. Neither is past performance necessarily indicative of future performance. All forms of trading and investments carry risks, including losing your investment capital. You may wish to seek advice from a financial adviser before making a commitment to invest in any investment product. In the event you choose not to seek advice from a financial adviser, you should consider whether the investment product is suitable for you. Accordingly, neither GYC nor any of our directors, employees or Representatives can accept any liability whatsoever for any loss, whether direct or indirect, or consequential loss, that may arise from the use of information or opinions provided.