Why Planning Your Finances is Like Planning a Holiday!
18 January 2019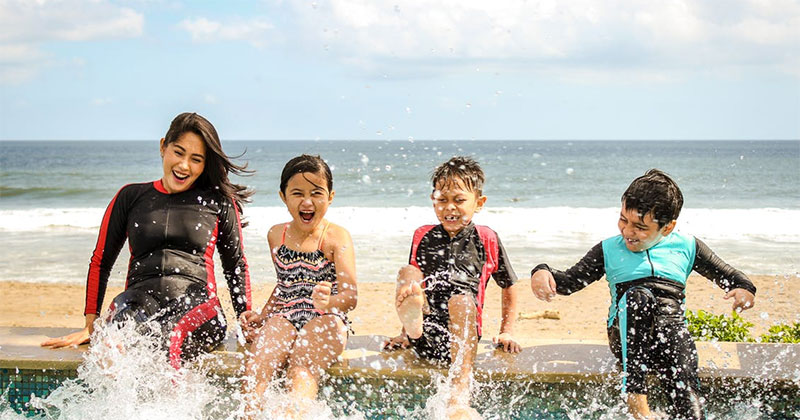 Chinese New Year is coming! Some of you may be taking the opportunity to plan a quick getaway from nosy relatives in order to avoid their customary greetings of, "So old orready, how come still not married?" or "Eh, got baby yet or not?"
Leaving the country is one way to save yourself. However, anyone who has planned a holiday to a new destination will realise that it is not as easy as it looks. There are numerous decisions to be made before you even leave your home. Where do you go? Where do you stay? How should you get there? What should you eat? What should you pack? What precautions must you take so you don't get pickpocketed or kidnapped? In addition, you will soon realise that there are many factors that are out of your control. There could be transport strikes, plane delays, riots, terrorist attacks, snowstorms, earthquakes, lost luggage and other unforeseen circumstances.
We find that in some aspects, planning your finances is a lot like planning a holiday. There are many factors to consider, and you also need to take into account 'what-if' scenarios and how they would affect your goals. Even with contingency plans in place, something could still come up that could throw you off-course.
Choose your dream destination
Just like the first step in planning a holiday is deciding where to go, the first step in financial planning is determining your financial end goal. This is something unique to you, based on your own needs and circumstances. Your colleague may have great advice on where to find the best makan places in Bangkok, but if those suggestions include the best spicy tom yum and you don't like spicy tom yum, you might be better off going somewhere else.
Likewise, instead of deciding that you want a 5% return on your investments because that's what your friend is aiming for, consider how this would work out in your own life. Perhaps you want to retire at 50, fund a charity, give your parents a 5-star vacation or even start a social enterprise. Alternatively, maybe you enjoy a frugal, simple lifestyle and would be content with much less, especially if it means less stress.
Figure out what your goals are, and then work backwards from there to see how much you would need by what point in your life, and how your current finances compare. A person with more assets to start with will require a lower rate of return to achieve the same end goal compared to someone who starts with less. If that's the case for you, why take more risk than necessary?
Contingency Planning
If the Singapore sun is somehow not enough for you and you plan to spend your holiday basking on a sunny beach, planning ahead and packing a bottle of sunscreen would go a long way in keeping you safe from sunburn.
Likewise, planning ahead for potential financial setbacks will help reduce the damage that might otherwise occur. Investing in any asset class comes with risk. It is impossible to fully eliminate this risk from your portfolio, but having a more conservative asset allocation for your short term goals would help ensure that a market downturn won't suddenly throw your financial life into disarray. More aggressive strategies can be matched with longer term or aspirational goals.
In planning for what-if scenarios, always keep a few years' worth of expenses in a deposit account to meet sudden unforseen expenses. This will help you avoid drawing down on your portfolio during down cycles, and allow your portfolio time to recover when the cycle turns.
Insurance policies also help in this regard. For example, Critical Illness and Hospitalisation & Surgical policies will help meet hefty medical expenses during such eventualities, and reduce the need to call on your portfolio. Disability insurance and professional liability policies will also help with other what-if scenarios to mitigate your need for sudden cash draw downs.
Have you made your plans yet?
As you plan for your holidays this season, do mark out time on your calendar to also plan your finances, even if this may be less exciting than the former. There is a wealth of online resources to tap on if you want to go it alone and have the interest and time to spare. Alternatively, you can start having conversations with your trusted adviser on how you should go about this.
Whichever way you choose, just do it! As the famous US General George S. Patton said, "A good plan violently executed now is better than a perfect plan executed next week."
#
If you have found this article useful and would like to schedule a complimentary session with one of our advisers, you can click the button below or email us at customercare@gyc.com.sg.

IMPORTANT NOTES: All rights reserved. The above article or post is strictly for information purposes and should not be construed as an offer or solicitation to deal in any product offered by GYC Financial Advisory. The above information or any portion thereof should not be reproduced, published, or used in any manner without the prior written consent of GYC. You may forward or share the link to the article or post to other persons using the share buttons above. Any projections, simulations or other forward-looking statements regarding future events or performance of the financial markets are not necessarily indicative of, and may differ from, actual events or results. Neither is past performance necessarily indicative of future performance. All forms of trading and investments carry risks, including losing your investment capital. You may wish to seek advice from a financial adviser before making a commitment to invest in any investment product. In the event you choose not to seek advice from a financial adviser, you should consider whether the investment product is suitable for you. Accordingly, neither GYC nor any of our directors, employees or Representatives can accept any liability whatsoever for any loss, whether direct or indirect, or consequential loss, that may arise from the use of information or opinions provided.